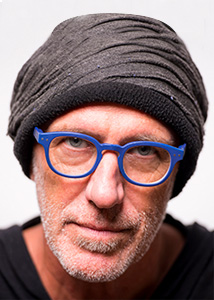 This month's West Village Original is photographer David Plakke, born in Michigan in 1951. A resident of Westbeth for 22 years, Plakke has photographed architecture, fine art, cultural events, musicians, artists, and the corporate world. He has had two books of photographs published, was the photographer and videographer for Diana Gregor's hiem.at.home (2012), and has an ongoing photographic and video project called "Tribes." Visit him at www.davidplakke.com.

As the adopted child of an extremely religious Calvinist Dutch couple in Michigan, photographer David Plakke was always yearning to break free of their constraints. "Truthfully, from a young age I realized I was from a very different lineage," he says. "And yet, interestingly enough, I ended up focusing on two things my Dad was very much into as well: music and photography."
With his parents and his sister, Plakke would perform at fairs and homes for seniors. "My mother played accordion, my Dad clarinet and saxophone, my sister piano, and I alto sax," he says. "We would play everything from 'Sentimental Journey' to 'Amazing Grace.'" And by the time Plakke was eight years old he had a Brownie camera. "As a kid I even built my own enlarger—a box and a couple of pieces of glass," he recalls. "I would just make contact prints. So it was music—now the guitar—and photography all through school. When I was drafted into the Army during the Vietnam fiasco, I spent the whole time taking pictures and going into the darkroom. It was one of the ways I kept my sanity."
When he finally had to choose between a career as a musician or a photographer, how did he? "I thought I could always do music but I'm really not into poverty," Plakke says. "I've always had a practical side and it seemed I could make more money in photography. Now my work allows me a lifestyle that I love."
According to Plakke, being a photographer isn't just about technical skill but having the personality for it as well. "You have to be charming," he says, laughing. "You really do! You can have beautiful equipment and an education from SVA or Parsons, but if you don't have the personality you're going to be nothing more than a good technician. Especially when shooting people. You have to gain their confidence. You're going to make them look better than they think they ever could and when that happens everybody's happy. The technique is not rocket science and with digital it's becoming easier and easier to be a photographer. But the thing that people don't get is how important personality is."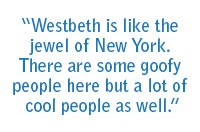 In addition to having the requisite personality, Plakke also likes the fact that there's no shelf life to his career as long as he stays healthy. "That's the cool thing about being this age," he admits. "I can still take pictures. Of course, I'd still like to be 21. But until I can't pick the camera up any more—it weighs ten pounds—I just keep getting better. It's not like being a singer and losing your voice. As a photographer, until your sight goes or your strength goes, it just keeps going. It's a great thing."
Plakke moved to New York in 1984 after finishing graduate school and lived in various places. When the Westbeth office called in 1995 he was sharing a 7,500 square foot loft with 18-foot ceilings in Hoboken. "I had a huge dark room and it was a photographer's paradise," he says. "Then I moved into a 450 square foot space here. What a difference! But it was the best thing to happen to me. Westbeth is like the jewel of New York. There are some goofy people here but a lot of cool people as well. And they basically like to be left alone like I do. I love the West Village. Where else would you want to live in this city?"
Aside from the obvious, has the neighborhood changed much since he first moved in? "When I first moved here I would come home at three in the morning and there would be transvestite hookers standing on the corner," Plakke says. "Beautiful, seven foot guys in high heels and short skirts. And they would say, 'Hey baby, how you doing? Are you lonely yet?' They're gone now. Where did they go? I don't know. Now I come home at three in the morning and it's screaming drunk people from New Jersey." He laughs. "It just ain't the same!"
Self-portrait by David Plakke.