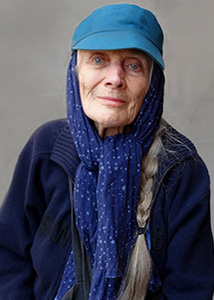 This month's West Village Original is Dina Paisner, a resident of Bank Street since the 1940s. Working for decades as a professional actor and model, until recently Paisner has kept a busy schedule. As a model, she has appeared in various magazines and periodicals including New York Magazine and The New York Times. Her acting credits include film, television, "Medea" on Broadway with Irene Papas, and many Off-Broadway and regional productions.

When actor and model Dina Paisner was born in Brooklyn's Bedford Stuyvesant neighborhood it was, according to her, very sleepy and peaceful. "I went to P.S. 25," she says. "It was a very old school on Lafayette Avenue. The toilets were outside and we had to leave the building to use them." When, exactly, was this? "No, thank you! I'm reluctant to give my age. People immediately put you into a category as a result and I don't like to be categorized. Let's just say I'm way up there," she says, laughing.
Paisner grew up as the youngest of seven children of a family that had emigrated from the Ukraine. "My father was a Hebrew teacher," she recalls. "My family was a real kind of tragic family out of a Chekov play. When I was a child I would observe them all sitting around on Friday nights with the candles lit. There was so much quiet tension that I felt compelled to break it. So I would imitate all my neighbors and make everybody laugh. Everyone thought I was going to be an artist but I loved theatre more and that's what I pursued." As an actor, Paisner was very busy for a while, going from one role to another. She was particularly active Off-Broadway before it became "fashionable."
What is it about the theatre that appeals so much to her? "Because it's life," she says emphatically. "Theatre is life! Theatre saved my life, actually. Like so many children I had unfortunate things happen to me that kind of scarred me a little bit. I compensated with theater and I was able to live my life through it. And I was a very good actress." Were these childhood traumas the reason she never had children of her own? "I was always waiting to grow up before I had kids of my own," she says. "I never wanted to inflict my problems on another generation. That said, I love my family and I've always loved people. I've never been afraid of them."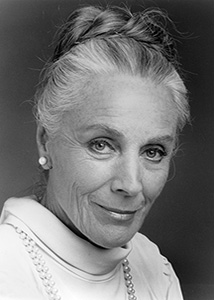 In 2006, Paisner discovered that 18 of her lymph nodes had become cancerous. After treatment, she had seven years remission but recently her health has dwindled precariously and she is now in hospice care in her home. "I'm not depressed, though, because I have so much to do and I don't have that luxury," she says, paradoxically. "I find that my relationships with people are on a much deeper level because the distractions of pursuing a career are gone. My decisions are much easier now. My life is quickly shedding unnecessary things and in some ways it's on a higher quality because my days are so precious. It's like the worse my health gets the better my spirits get. I don't advise getting sick in order to make the quality of your life better but there's no turning back now!"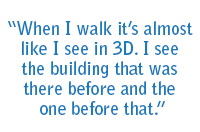 Paisner has lived on Bank Street since the 1940s in a "tiny, old studio" she inherited from a sister-in-law. "I've seen a lot of changes," she admits. "When I walk it's almost like I see in 3D. I see the building that was there before and the one before that. I miss a lot of the old Village institutions like the Mom and Pop stores and the barbershops. But I'm thrilled to still be here. There are a few old-timers still around and we help each other out. I have a neighbor who feeds my cat three times a day. And while it's become so expensive here, I was brought up in the Depression so I can live very frugally."
Does Paisner have any words of advice for others? "Whatever happens in life, there's always a funny side to it so having a sense of humor is very important," she says. "And being creative is paramount. The greatest gift in life is to be creative. That's because your mind gets out of the way. You act very naturally on your impulses, which come from a very universal force within. So stay creative, everybody," she urges, laughing. "Hang loose and get out of your own head!"
Color photograph of Dina Paisner by Shelley Seccombe. B&W head shot courtesy of Ms. Paisner.