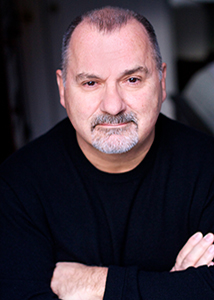 This month's West Village Original is actor and former policeman Joe Lisi, born in Greenpoint, Brooklyn in 1950. After a 24-year career in the New York City police department—rising to the rank of captain—Lisi went into acting full-time. He has appeared in such TV series as "Third Watch" from 2000-2005, "True Blue" and "The Sopranos," as well as on and off-Broadway. Lisi lives with his wife, Donna, on West 10th Street near Hudson.

While he was growing up in Queens, Joe Lisi wanted to be both a New York City cop and an actor. "I'm sure I wanted to be a cop because I loved watching Robert Stack in "The Untouchables" on television. With the crowd I hung out with, everyone wanted to be Al Capone but I wanted to be Elliott Ness," he says, laughing. "I liked helping people. I tell everyone that if you like helping people, being a cop is the best job in the world."
When Lisi turned 29, he began to study acting at HB Studio on Bank Street and for a number of years, his police and acting career coincided. "Even though I didn't know what an audition was, I first tried out for a local community theatre production of 'Arsenic and Old Lace' in Queens," he says. "Of course, they cast me as one of the cops!" At the same time, Lisi was promoted to sergeant. "Now I had a team of detectives that I worked with," he says. "They looked at me like I was a bit nuts because I would have them run lines with me. They were very supportive, though. The people in the police department thought that I was an ultra-liberal because I had friends who were actors, and the people in the artistic community thought I was just to the right of Attila the Hun, because I was a cop! I straddled both worlds and it was a lot of fun to do that."
Are there any similarities between being a policeman and acting? "Actually, in many ways there are," Lisi replies. "If you're undercover—as I was—then you're always posing as someone else. When cops are on patrol they're involved in different situations where they often have to use talents and characteristics that are not truly their own, many times to avoid escalating a situation. So the job definitely does entail some acting. Not in a formal way, of course, but it certainly helped me in my training to be an actor."
According to Lisi, what he likes best about acting is the opportunity to entertain people. "Everybody has problems going on in their lives," he says. "So when they go to the theater, see a movie, or even watch TV, they're able to put all that stress on the back burner and just enjoy themselves for a few hours. I think it's great to be able to do that for people. That's one of the reasons I like it so much. And, of course, I have a big ego as well." He laughs. "I have to confess!"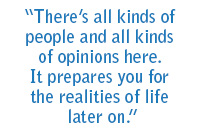 As a long-time resident of the West Village, Lisi is most disappointed about the changes that have come to Bleecker Street. "Most of those small businesses are gone," he says. "One of the most recent ones to disappear was Manatus Restaurant. My wife and I, we loved that place! It was the perfect place to take visiting friends for a quick breakfast. From what I understood, the only reason they left was because the landlord raised the rent so much. It's happening all over and, as far as Bleecker Street is concerned, I have no reason to go into those new stores. That's the shame of it." Lisi pauses for a second. "But then I think of my Dad who lived to be 93 and had an unbelievable capacity to accept change," he continues. "He just rolled with the punches. Maybe that's a less stressful way to go about it."
"Besides, I think it's still a great place to live and a wonderful place to raise children," Lisi says. "The West Village really does have a great sense of community. The core of people that live here are all very friendly. It's like a small town that way." And one last thing he feels is unique is the environment. "There's all kinds of people and all kinds of opinions here," he says. "It prepares you for the realities of life later on. Life can be difficult at times, but I think you're more prepared for it if you've been fortunate enough to grow up in a neighborhood like this."
Photo of Joe Lisi by Curtis Holbrook.