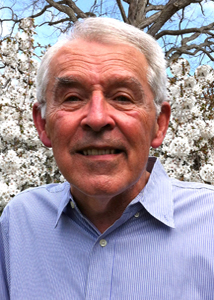 This month's West Village Original is Allen Pilikian, currently the Vice Chairman of Jefferson Market Garden. Born in Lenox Hill Hospital and raised in Manhattan and on Long Island, he has been associated with the garden since its inception 38 years ago. A former fiscal director for the city's Human Resources Administration, Pilikian currently lives in Douglas Manor, Queens.
"I was always very interested in nature and ornithology, ever since I was a kid," Allen Pilikian says. "I loved to go hiking in the woods with friends and go bird watching. I just loved flowers and trees and I knew a lot about them. My grandparents also had gardens at their various homes." It was this love of gardens that would lead Pilikian to help create an urban version of one with the beautiful Jefferson Market Garden. However, there was a lot of work to be done first.
When Pilikian moved to West 9th Street in 1972, the Village was struggling. "There was a great deal of street crime and an enormous amount of vandalism, particularly of cars," he recalls. "I can remember having to walk over shattered glass on the sidewalk two or three days a week. Another issue was garbage all over the place: on the sidewalks, in the street, it was a pigsty." Then there was the 13-story Women's House of Detention, a WPA project built right next to the Jefferson Market Court House, later the Library. "It was a dreadful eyesore," Pilikian says. "Most of the poor women who were incarcerated there were prostitutes with drug problems. Their pimps would come down and stand on the sidewalk and have arguments with them. Things would be thrown out of windows and a symphony of foul language would be screamed back and forth. The local residents hated that."
In response to these quality of life issues, that period saw a proliferation of block associations and advocacy groups. Pilikian joined The Greenwich Village Committee for the Jefferson Market Area, incorporated as a nonprofit 501(c)3. It raised money and pressured city, state, and federal officials to demolish the prison. "At every level, they were all in support of our efforts," Pilikian says. "They got a bill out of the City Council and a demolition contract was overwhelmingly approved to tear down the prison. Mayor Lindsay signed it, the ladies were moved to Rikers Island, scaffolding went up, and the prison came down."
The next step was actually creating a garden on the plot. "That was not a very easy thing to do," Pilikian remembers. "What really started the ball rolling was when Mrs. Astor came and viewed the property. A few weeks later the Astor Fund gave us $33,000, which was a lot of money back then, particularly for a pile of dirt! That gave our organization a lot of street credibility and other grants came in. Later on, Mrs. Astor gave us another $250,000 to recreate the original fence around the garden."
Years later, when Pilikian took over as Vice Chairman of the garden it was still closed to the public. "Considering the time it started, that made sense," he says. "But this was quite a number of years later and a lot of the criminal element was gone. I felt the garden was a great Village resource and that its viability depended upon linking it primarily to those who lived here. So I asked the board to open up the garden to the public." What was their response? "They went nuts and said they wouldn't approve it," he says, laughing. "They cited such things as 'homeless people' and 'garbage.' So we compromised. I went out and bought two benches to put in the garden as an experiment. Well, people came in by the droves. Now we have eight benches and people love the garden!"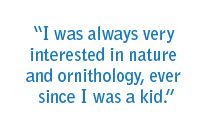 Pilikian no longer lives in the Village, but between his garden duties and visiting friends, he still spends a lot of time in here. "It's become a much more beautiful place," he observes. "Much more green with trees and plantings, much safer, and much cleaner. It's improved vastly in every way." Does he miss living here? "I definitely do," he says. "But I consider myself very fortunate to have lived there all those years. Starting when I was a teenager and I would go down there with friends. Not to raise Cain or do anything illegal, but just to look at the architecture, to explore, to go to the cafés for a cup of coffee, and to people watch. Because let's face it, you still get a lot of interesting characters walking around Greenwich Village!"
Photo of Allen Pilikian by John Ragnanan.