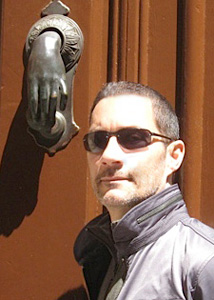 I published my first "West Village Originals" article in October 2008 in WestView News, a monthly publication that focuses on New York City's West Village neighborhood. I had been writing for the paper for less than a year when it occurred to me that there had to be a lot of long-time West Village residents or business owners who might have interesting things to say about their lives, their careers, and the vast changes that have taken place in the area over the past decade.
It turns out they did have many interesting, amusing, and moving things to say. And they continue to do so. However, not all of them regret the changes to the neighborhood. Even those that might ultimately have to admit that spending so many years—oftentimes 40, 50, and 60—in the West Village has given them a quality of life they feel certain they never would have found anywhere else. This neighborhood has variously welcomed them, nurtured them, inspired them, frustrated them and, ultimately, made diehard fans out of them all.
For me, it's an ongoing opportunity to interview many interesting people and hear some fascinating stories. I moved into this neighborhood when I was 19, so I qualify as a long-time resident myself at this point. However, every person I speak to has different memories to relate so I'm always learning something new about the history of the West Village. It's made me appreciate it even more than I already did.
I hope you enjoy reading these interviews as much as I do gathering them. And if you know of any long-time West Village resident who would make a good "West Village Original", please contact me.
Michael D. Minichiello
The West Village
New York City